AADE Student Chapter
The University of Houston has established an AADE Student Chapter to further increase the knowledge of students interested in the drilling aspect of the oil & gas industry. Our aim is to give the students exposure to engineers in the industry to gain knowledge as well as get insight into career paths.
The University of Houston has a student chapter for American Associate of Drilling Engineers. Learn more about the student chapter or visit the parent organization at AADE Houston Chapter.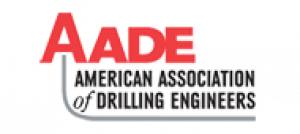 Oilfield Christian Fellowship
Click here to learn more about the Oilfield Christian Fellowship.
Pi Epsilon Tau
Pi Epsilon Tau is the national petroleum engineering honor society. We are the Phi Chapter at the University of Houston. The goals of this organization are to foster close bonds between members and the petroleum industry, broaden the scope of activities of its members, and to maintain thehigh ideals and standards of the engineering profession.
In order to be eligible for membership one must have completed Petrophysics, have a cumulative GPA of 3.25 for undergraduates and 3.5 for graduate students, and be a petroleum engineering major. Students must attend a certain number of events in order to be inducted into the society with a onetime lifetime fee. To learn more, contact us at universityofhouston.piet [at] gmail.com.

SPE Student Chapter
University of Houston has established a Society of Petroleum Engineers student chapter. The chapter invites industry leaders and distinguished lecturers to give talks on various subjects, conducts field trips to industry sites, and has a busy social calendar. Learn more at uhspe.com.