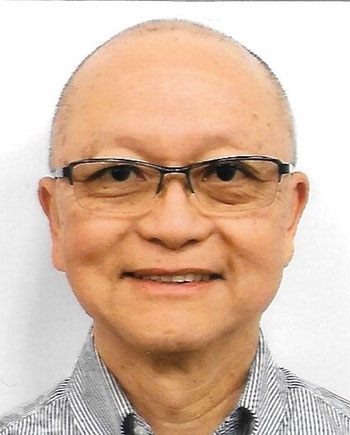 Adjunct Faculty - Lecturer
Dr. Kwan is adjunct professor at the Department of Petroleum Engineering, University of Houston since 2016. He also working at Houston Technology Center (now Houston Exponential) as an advisor to guide and train energy start-ups in technical/financial issues, plus to match them with appropriate venture capitals and various funding institutes. His appointment as special advisor at PetroSkills, and industry training consortium, allows him to develop the competence road map in unconventional oil and gas resources. Dr. Kwan was a reservoir engineering advisor at ConocoPhillips, working on enhanced recovery projects in mature oil and gas fields located in Norway, Alaska, and Texas Permian Basins. He retired in April 2015 after a year-long special assignment as Technical Advisor in Technical Training and Development Department. He has over 30 years of oil, gas and geothermal experiences with various major and independent energy companies. Including Unocal, Anadarko, Shell, and Kinder Morgan.
Dr. Kwan started his career with Unocal. He had held technical and management positions in research, onshore/offshore operations, natural gas marketing, strategic planning, and international business development. He was assigned as core member in a McKinsey & Associates led team to work on domestic gas marketing and international E&P strategy. After 20 years with Unocal, he joined the faculty at University of Oklahoma. He was appointed Director of Natural Gas Engineering and Curtis Mewbourne Endowed Chair Professor at School of Petroleum and Geological Engineering. Other than started his methane hydrate research, he also created and implemented the e-learning master program in Natural Gas Engineering and Management to teach the energy full value chain during his tenure. The program was cited by The Economist in 2006. Dr. Kwan also served as technical consultant at US Department of Energy in Morgantown and was appointed guest scientist in Chinese Academy of Science in Guangzhou, China. He was a visiting professor at Mining University of Leoben in Austria for many years. Rice University in Houston appointed him a research scientist in Department of Chemical Engineering. He also taught energy short courses worldwide in Algeria, Austria, Bolivia, China, Colombia, Indonesia, Jordan, Russia, and Taiwan.
Dr. Kwan obtained his B.S. degree from UC Berkeley and his graduate degrees in Chemical and Environmental Engineering from University of Southern California. He finished an executive program at Thunderbird Graduate School of International Management. Currently, he attended Stanford University's Advance Project Management Program. He is active in Society of Petroleum Engineers, AIChE, ACS, AAPG, and chaired many meetings and workshops worldwide. Dr. Kwan's research interests are:
Unconventional Resources – Tight Gas, Tight Oil, Oil Shale, Hydrates, Heavy Oil
Technology – Enhanced Oil Recovery (CO2, Chemical), Gas to Liquid
Business – Strategic Planning, Entrepreneurship
Education:
Ph.D., University of Southern California
Selected Professional Activities/Honors:
Research Interests:
Unconventional Resources – Tight Gas, Tight Oil, Oil Shale, Hydrates, Heavy Oil
Technology – Enhanced Oil Recovery (CO2, Chemical), Gas to Liquid
Business – Strategic Planning, Entrepreneurship